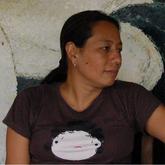 Carolyn Noelle Llige
Management Consultant, Tridel Technologies, Inc.
Bio
I currently handle HR/ General Management for an IT and a BPO company for 15 years. I have worked in Travel and Animation. I ran my own video rental business for a while and am looking to start a new business soon.
I love photography and pretty much all forms of art and creative expression. I am a psychologist by compulsion (and degree). I am a green blogger (meaning both new at it and deeply concerned about the environment). I am an advocate of all things natural: food, health therapies, energy and everything.
Areas of Expertise
Human Resources Management, Psychology, Business and Public Administration, Life Coaching and Mentoring
I'm passionate about
I'm passionate about psychology, health, nutrition and all things natural, photography and all forms of creative expression, learning, designing, and getting the information out there, sun and sea.
Talk to me about
People, Science and Technology.
People don't know I'm good at
Collecting data, figuring out solutions, designing systems.