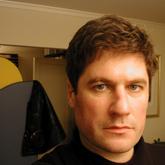 Michael Vlastone
Founder & Managing Director, iShine Foundation
Bio
Michael Vlastone is the creator of the iShine Foundation's vision and innovative approach to venture philanthropy. Presently he serves as the Program Director, developing its overall strategy and the initial slate of projects, including the Integrity Capitalism Network.
EDUCATION: After graduating from San Francisco's Lowell High School, Michael attended UC Berkeley in 1984-88 where he studied computer science, psychology and law, and also worked as a student teacher and consultant for the Haas School of Business Computer Center. He dropped out to launch DataLine Cellular, a short-lived Silicon Valley venture developing mobile on-line workstations.
PROFESSIONAL: From 1989 through 1999 he ran a Macintosh-centric custom computer systems design and services boutique, Renaissance Consulting, catering to professionals in the fields of law, graphics, publishing, product design, photography and music production, while also providing product development consulting for Symantec, Global Village Communications and Apple Computer. In 1998 Michael launched iShine Entertainment Systems – a new-media technology & culture consultancy, that in early 2001 delivered the first generation of custom designed Apple-based digital home entertainment servers & players – predating the iPod. iShine enabled Bay Area families to surround the lives of their children with quality music, film and, recently, TED-Talks – in a few cases completely replacing TV. Michael has extensive expertise in cross-disciplinary research, design and development of digital media products and solutions, as well as strategy and marketing consulting in the new-media space, having advised senior executive teams at Apple, Current TV and the Boston Consulting Group.
PHILANTHROPIC: A life-long entrepreneur, over the past two decades, Michael invested heavily in philanthropic projects, providing technology solutions, resources and funding, as well as volunteering for numerous San Francisco Bay Area organizations and initiatives focused on promoting of education, culture and innovation economy. He has worked with the Exploratorium Museum, Yerba Buena Center for the Arts, San Francisco School, Think College Now charter school, Art Bus Project, Institute For Unpopular Culture, Punk Rock Orchestra, Ballet Studio of San Francisco, WPA Senior's Computer Center, Oakland Military Institute College Prep Academy, and Oakland School for the Arts • Michael has been involved in TechNet and the New Democrat Network since 2000. Recycling his and his clients' older systems he provided workstations, networks and services for Gavin Newsom's electoral campaigns in 2007 and 2009, as well as Jerry Brown's 2010 California gubernatorial campaign • In October 2008 Michael was the first volunteer to help Dr. Zimbardo launch Heroic Imagination Project (HIP). The iShine Foundation co-hosted his Heroic Imagination Conference at Stanford University and produced his TEDx video presentation at Warwick University. Michael is one of the most active HIP advisors, in turn receiving guidance from Dr. Zimbardo related to social psychology • An avid promoter of TEDTalks, he hopes to help Governor Jerry Brown bring advanced technologies and digital media innovation to California schools through industry partnerships.
ISHINE MEDIA SYSTEMS - SPECIFICS:

As one of the early pioneers in the field of digital entertainment systems, iShine deployed audio/video servers, rich-interface playback modules, and iPods in the family homes and cars. iShine also digitized and organized client's entire CD and DVD collections. Once the iShine platform and media library was installed in the home, it enabled "culture consulting services," including taking clients on "content discovery journeys" that introduce the entire family to a broad variety of inspiring music and film from all over the world which they might not have found on their own.

A broad range of music genres, such as classical and jazz, as well as documentary and foreign films became instantly accessible in every room. iShine gave quality content a chance to compete with the crass commercial pop-culture on TV, enabling children to have fun with and explore a diversity of quality content in a "marketing-free" environment. 
It also enabled adults to enjoy whole-house quality entertainment in their daily life, as well as during media-focused social events hosted at their homes. 

iShine created a "common media playground" where both children and parents could share their own expertise – digital technology and cultural content respectively. iShine installations enabled families to share the experience of their entire music and film collections with their kids on a daily basis, and put to positive use substantial cultural assets, which would otherwise have "collected dust on the shelf."

iShine's success in the San Francisco Bay Area spread by word of mouth alone, with no advertising.
Areas of Expertise
Digital Entertainment Systems, Culture Consulting, Disruptive Innovation, Reciprocal Altruism
An idea worth spreading
"Isn't ignorance one of the most pervasive forms of
slavery, leaving one in the shackles of limited possibilities?
Only when well-rounded enlightenment becomes realistic for all of its
citizens, will America fulfill its declaration that all humans are created equal,
because only then, will they be equipped to pursue a life of liberty and happiness."
The iShine Manifesto V.1.0, 2003
Al Gore's "Inconvenient Truth" is to Green-Tech Revolution, what Nikita Khrushchev's "We will burry you!" speech at the UN was to the "Race for Space." Young people need a big reason to learn and be creative. American leadership inspired them with an impossible challenge in the 60's and we landed on the moon - let us not blow an opportunity this time!
I'm passionate about
- Enabling a global Renaissance in the realm of culture, business and education through disruptive technologies
Universities
Talk to me about
- Integrity Capitalism Revolution
- Transition from "materialistic" to "experiential" economy
- Green Technologies and Business Models
People don't know I'm good at
My TED story
TED - now that's a playground I've always wanted to play in!
Thanks to TED I met extraordinary people, lost a few remaining fears and was inspired to learn, think and create even further out of my comfort zones. It is what a great university should be.
Professor Zimbardo joined the iShine Foundation and became a close personal friend - which I could only dream of, if not for making a "TED Connection."
Please be unreasonably generous and share TED content with everyone you know, even if they might be too busy or "too anything" for it. You can download your favorite talks, arrange them in compilations and burn them to DVDs to give out as gifts. E-mail links to your distribution lists with abandon - they will likely thank you later. Load it on your iPads, hard drives and flash-cards, and then share, share and share! :)