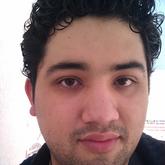 Luis Armando Mercado
Quality Assurance Engineer, Amazon Inc
Bio
I am really bad at talking about myself, so your best bet is to ask me. I encourage lateral thinking and like to be among people that change things rather than conform.
Areas of Expertise
IT, Languages, Web Technologies, Life
An idea worth spreading
Any idea may be worth spreading, I think the best thing to do with ideas is share them because they spark the creativity of other people and make things happen.
I'm passionate about
learning, teaching, technology, startups, and taking ideas to reality, I want to drive, encourage and make change happen!
Universities
Talk to me about
Anything!! I love to learn =)
People don't know I'm good at
good question, I'll get back to you on this one :P
My TED story
I enjoy quite a lot this talks, I hope I can attend to them sometime. I want to make a TEDx event at my locality so I can help more people get to know this.