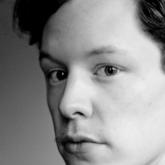 Tobias Heemskerk
Composer & Sound Designer, Inofaith Productions
Bio
Sound designer, music producer, composer. I'm passionate about music and I love healthy food and sports.
Areas of Expertise
Sound, Sound Design, Sound synthesis, Sound and Music, Photography, Video Art, Video Design, Composer, Sound Designer
I'm passionate about
Music, image, interpretation
Talk to me about
Relations between sound and image. Perception. Art. Films. Music.