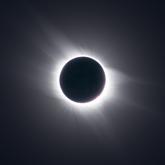 An idea worth spreading
Change starts with understanding yourself. As a human being. If you truly understand what you feel, or think like you can understand other people easier. Aren't we all humans? Don't we all think murder is bad? Deep in our heart? Aren't we in a way quite similar?
So if we do understand ourselves, woudn't we understand each other easier? I believe we will discover that the people around you are different then you actually imagined first. And I believe that compassion and empathy will come with this knowledge about each other.
And then... what would the world look like with more compassion? When we care more about each other? You answer...
I'm passionate about
Knowledge, of both historical or scientific facts as the knowledge of human behaviour. So the understanding of the human being.
Favorite talks