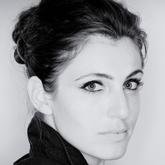 Bio
Jess Teutonico is dedicated to community development and investing in human potential. She has been working in Kenya since 2006 on sustainable programs in remote areas that address basic human needs through her organization, Under the Acacia. She also leads various international youth initiatives including Three Dot Dash and TEDxTeen where she is committed to building networks that support the ideas and work of young leaders.
As a consultant she has worked with many leading international think tank platforms on both content and production including TED Conferences, the Global Creative Leadership Summit and the UN Youth Assembly.
In her previous life, she was a Director of Special Events at Vogue Magazine and spent a decade working with top luxury brands such as Gucci, Yves Saint Laurent, Tom Ford, Tommy Hilfiger and Carolina Herrera, producing fashion shows and events around the world.
Jess divides her time between New York City and Kenya. She is a black belt in Kung Fu.
Languages
TED Conferences
TEDGlobal 2013, TED2008
I'm passionate about
Kenya. Youth. Ideas. Being a Mom. Exploring. Martial Arts. Basketball. Creativity.
Talk to me about
Youth doing incredible things. Sustainable growth in Africa.