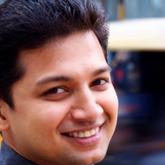 Ram Sahasranam
Managing Director / Owner, Prime Technologies
Bio
Ram Sahasranam is the CEO and Managing Director of Prime Technologies and Innovations Pte Ltd. Prime is involved in commercializing clean technologies and building sustainable infrastructure in Asia. Prime is deeply involved in the areas of Alternative fuels, Waste-water treatment, Waste to Energy and increasing power production in existing projects across SE Asia and India.
Ram is also a co-founder of Xtremum Solutions, a healthcare IT company based in India, whose product Praxify is curating a nexus in the healthcare ecosystem. Praxify today is the most preferred solution by patients, doctors, hospitals, labs and pharmacies in South East Asia.
Prior to founding Prime, Ram was involved in bringing the TED conference to India in 2009 and continues to serve as the TEDx Ambassador to the region since. He is also a co-founder of The INK Conference in association to TED which has featured prominent speakers like James Cameron, Matt Groening, Phillipe Stark and Kevin Kelly. INK today is seen as the melting pot of innovation in Asia. INK hosted president Obama for a debate on open democracy during his 2010 visit to India.

Ram is very passionate about Racing and was a co-founder of Ashwa Racing in his college days, which won 3 awards in the debut race in Australia.
TED Conferences
TED2013, TEDActive 2011, TEDGlobal 2010, TEDIndia 2009
Areas of Expertise
industrial gas manufacturing, Industrial Gasses Technology & Applications , Design Leadership, Conferences, Waste to Energy, Biosolids Management, Investing in renewable energy
I'm passionate about
Healthcare IT, Waste water systems, CO2 sequestration, Green Energy
Universities
Talk to me about
Waste to Energy, Healthcare Investing in Asia, Racing
People don't know I'm good at
My TED story
I was an investment banker when I saw my first TED Talk. It was sent to me by a friend when I was recovering from a slip disc and had a lot of time in hand as I was advised complete bed-rest. My first talk was the one delivered by William Kamkwamba on how he built a windmill out of trash parts in his village to generate enough electricity to run a light bulb. I was amazed, quit my job the next day and got involved in bringing TED to India. The journey was uncharted and post TEDIndia 2009, we were amazed to see the response not just from India but from the rest of Asia. I have served as the TEDx ambassador since and went on to Co-Found The INK Conference in association with TED to find hidden, unknown stories from rest of Asia.