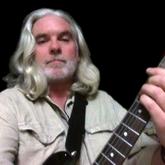 Mick Malkemus
American Psychological Association
Bio
Lived in Hawaii twelve years, the EU five years, the US mainland for the rest of it.
I like to study culture by living it. Use to be interested in addressing terrorism by it's root causes, but those in power only care about force. No one wants to listen right now.
Areas of Expertise
world peace and mission, Enjoying life, Terror management theory
An idea worth spreading
The world needs a set of common laws that apply to all, one currency that depends upon the efforts of all, one common passport, and equality of resource sharing worldwide.
Culture is blending and changing via modern communications, and there is nothing that can or should be done to stop this change.
I'm passionate about
Finding solutions to world peace through understanding state and non-state terrorism, whatever name it may have, or however it is cloaked in justification.
Universities
Talk to me about
Anything of interest that helps to benefit humanity and ensure the long term survival of our species. Ultimately leading to the migration of our species throughout the local cosmos.
People don't know I'm good at
Taking disparate facts and insights, and forming new understanding about the synergistic whole.
My TED story
If I were to present a ted talk, it would be on an alternative cosmology where dark energy is not needed to explain the apparent expansion of the universe. Dark energy to me is nothing more than the modern version of Phlogiston.