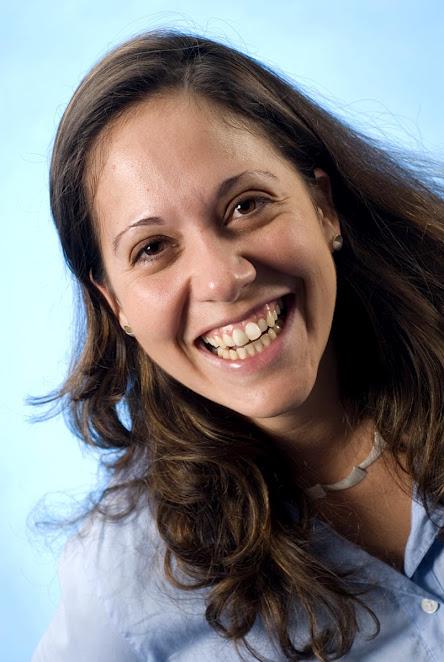 Claudia Marcelloni
Communications Officer, ATLAS Experiment at CERN
Bio
I was born and raised in São Paulo, Brazil and have lived in Australia, Singapore and the USA. I currently live in Geneva, Switzerland.
I'm a professional of communications with a background in photography, film and design.
I joined the ATLAS collaboration at CERN (the European Organization for Nuclear Research and the world's largest physics laboratory) in 2005, when I was commissioned to produce a Photo Book about the completion of the ATLAS detector. Today I am the ATLAS Communications Officer as well as the communications coordinator for CineGlobe, the film festival at CERN. As a non-scientist, I was drawn to work at CERN by my passion for the creative communication of great ideas.
Besides my day job, I currently work with my husband on a documentary about a unique group of individuals consumed by the passion to build and race the world's fastest bicycles at the World Human Powered Speed Challenge, and in the organization of the yearly 48 Hour Film Project competition in Switzerland.
Languages
TED Conferences
TEDGlobal 2014, TEDGlobal 2012
Areas of Expertise
Communications -- photography, writing, producing, directing, Design - Graphic, Communication - digital & multimedia , photography - Documentary, Film - Directing and Producing
My TED story
My dear boss, Markus Nordberg, was invited to be one of the speakers at the very first TEDx that took place in March 23, 2008 at USC S in Los Angeles. He asked me to help out with the visuals for his talk. We decided to create a video based story about the "voyage into the unknown" with focus on the human endeavor of the ATLAS collaboration with more than 3.000 physicists. I still love the beginning scene with a boy in a boat on lake Geneva looking into the sky with a telescope.
Since then I have been thinking of the idea of hosting a TEDx here at CERN. However it was only after attending TEDx Red Cross organized by Anna Nelson, that I decided to take the leap. Stay tuned!