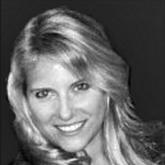 Ashley Szofer
Education Policy Advocate, Researcher, and Student, Harvard Graduate School of Education
Bio
I was born to the greatest family in the world in a beautiful home in the suburbs of Chicago. Because they placed such a high priority on my education, I went to the best possible schools. While at St. Ignatius College Prep, a Jesuit institution dedicated to academia as well as moral growth and creating "men and women for others", I was exposed to education inequalities and it set me on a path that would become my life's work. After studying adolescent education in college, I went back to Chicago and taught high school English for five years, eventually realizing that I could not fight or change a broken system from within it. I was drawn to Harvard's Education Policy and Management Program and look forward to a role where I can really make a difference somehow in equalizing education barriers for students of all backgrounds. In my spare time, I love writing (I wrote a novel I keep going back and forth between maybe publishing and I have an education policy blog), singing and playing the piano (my youtube channel is listed under websites... it's just a hobby), running, and I cook fun meals as a destressor. I also really love making cupcakes for people so if you have a birthday coming up, let me know!
Areas of Expertise
Education Policy and Management, writing - creative nonfiction, Editing - academic, creative writing, news, Singing, Piano, Creative Writing
An idea worth spreading
Why don't we spend less time focusing on whether students know basic facts and developing their curiosity, ability to think and analyze, and their capability of expressing their understanding in writing authentically? I say we need more poetry, art, creative writing, experiments, and civic understand of real-world issues in schools and less correcting ambiguous pronouns.
I'm passionate about
Education equity and attracting passionate teachers to struggling schools. I am also passionate about politics, music, and pretty much anything people want to discuss.
Universities
Talk to me about
Education reform, music, cooking, whatever you're currently reading, Chicago being the greatest city in the world, pizza, burritos, and cupcakes.
My TED story
This is my first time organizing a TEDx event and it is an exciting journey! I've learned so much about myself through the process and have already had the pleasure of contacting so many incredible people who will be speaking at our event. I can't wait for the big day!