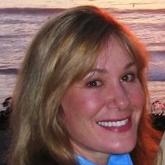 Ellen Stiefler
CEO, Transmedia Multiverse
Bio
Ellen Stiefler is a Transmedia Producer, Talent Agent, Manager, Publisher & IP Attorney. Ellen begins by identifying and protecting the intellectual property in the story, talent or content. Next, she finds avenues and nurtures relationships to develop the property across all manner of media, including bestselling books, feature films, scripted and unscripted television series, gaming platforms, stage productions, graphic novels, music, educational platforms and other products and services. Last, Ellen facilitates distribution of the media in an orchestrated roll-out leveraging traditional and social media, transmedia engagement with audiences, and other methods to maximize impact and reach.
A few examples of Ellen's projects are bringing out Dr. Jill Bolte Taylor's TED Talk as a NY Times bestselling book, ballet, documentary, and a full length feature film in development with Academy Award-winning talent; developing multiple content vehicles to disseminate the messages and enhance the platforms of many preeminent physicians; and building and distributing the educational platform of the organization that educates, trains and board-certifies Integrative holistic physicians in America.
On the home front, Ellen and Rand have eight children, two grandchildren and a million honeybees. They are avid sailors and right after TED 2015 will begin a circumnavigation by sail catamaran.
TED Conferences
TED2015, TED2014, TED2013, TED2012, TED2011, TED2010, TED2009, TED2008, TED2007, TED2006
Areas of Expertise
Intellectual property (copyrights, trademarks, trade secrets), t
I'm passionate about
circumnavigating by sailboat, beekeeping, integrative holistic medicine, bringing great ideas to the world across all media, my sweetheart, children, friends & family.
Universities
Talk to me about
beekeeping, planning for a circumnavigation by sailboat, Integrative Medicine, summiting Kilimanjaro in a 30 yr blinding blizzard
People don't know I'm good at
violin (Juiliard-trained)