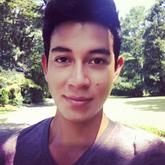 Eduardo Samaniego
Chaiman at Freedom University, Freedom University
Bio
Eduardo Samaniego is currently Student Representative at Freedom University, Leader of Georgia Undocumented Youth Alliance and Member of Steering Committee at Georgia Detention Watch. For the past two years he has organized and joined actions supporting an Immigration Reform and equal rights regardless of color, religion, gender or race.
Eduardo Samaniego is a powerful speaker and moderator at panels and tables of discussion regarding Equality, Immigration and Global Issues.
He has been recognized by the National Organization of High School Scholars and now writes for The Global Calendar.