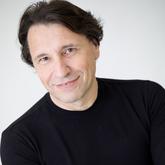 Max Pucher
Co-Founder and CTO, ISIS Papyrus Software
Bio
Max J. Pucher has a 37 year background in enterprise IT and has given the future of BPM substantial coverage in his writing and speaking. He has published two novels and is co-author of 'Mastering The Unpredictable,' the first book to discuss Adaptive Case Management.
Max started his IT career with IBM where he worked for 15 years internationally – including 3 years in Saudi Arabia – in hardware engineering, consulting and sales. In 1988 he founded - and is the current Chief Architect of - ISIS Papyrus Software, which provides process and communication solutions to Fortune 1000 clients worldwide. He holds software patents in the arena of Artificial Intelligence for real-time machine learning for process mining that discovers complex user activity patterns representing 'actionable knowledge'.
Because of his belief in social networking concepts he joined forces in 2010 with the co-founder of ACT! Mike Muhney. Together they founded VIPorbit Software International, Inc. to offer Mobile Cloud solutions with VIPorbit®, the only full-featured Mobile Contact Manager designed for the iPhone.
Specialties
content management, process management, business strategy, human learning, machine learning, artificial intelligence, rule systems, cognitive systems, complex adaptive systems, systemic thinking, quantum physics
Languages
Areas of Expertise
Content and Process management, Businsess Strategy and Execution, AI and Cognitive Systems, Complex Adaptive Systems, Machine versus Human Learning
An idea worth spreading
Human Intelligence is not reasonable, but solely driven by emotional intuition. Reasoning only happens after the fact. Therefore our current idea of AI is based on a completely wrong footing.
I'm passionate about
... designing technology that empowers humans ...
Favorite talks