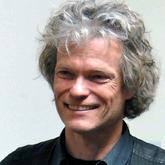 Leen van Wijngaarden
Leen van Wijngaarden design and production; 3D exhibit development, concept development and furnature design.
Bio
By heart I'm a maker. For almost 10 years I work as an entrepereur in design and production. With my education in science and technology, I combine my experience and skills in development of workshops for schools, exhibits, festivals. My clients are schools, institutes, (manufacturing) companies and artists.
Areas of Expertise
Arts & Design, Maker Movement, Technclogy, Education , Science , Inspiration, digital design and manufacturing
An idea worth spreading
Technology and science is to enrich mankind and life. How can we play with the knowledge to make our life easy and more fun.
I'm passionate about
Technology, science, design and arts. Always very much wondered on thnings and how they work. Always questioning how does it work and what (else) can we do with it?
Universities
Talk to me about
Arts, technology, makers, exhibits, open hardware, open source, new (3rd) industrial revolution, the long tail of the internet, digital production techniques, digital design and manufacturing
People don't know I'm good at
I'm good in project development from idea to final product. Good in planning and process control. No nonsence, always focussing the scope and final goals.
My TED story
Lets play with technology, to start in the sandpit.