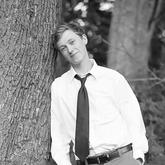 Tomas Green
Student - B.S. in chemical engineering, Engineers Without Borders
Bio
It wasn't until my senior year that I realized the magnificent potential to use leadership to impact true change in our communities and our world. Serving as the student body president, I gave myself to matters far more important than I had ever known before. I had served on the student council for the preceding three years, but I didn't know the possibilities that went unrealized. One ordinary day, a substitute came to class and inspired me to add a entire new level of meaning to my presidency. Long story short, I organized an Oxfam Hunger Banquet, bringing in speakers from all around the world, and raising money to combat global hunger. It was the culmination to our school's "Care Week", and I presented on the whole process to my peers at my school and at a regional leadership conference, and at a state-wide leadership camp. Seeing my passion and dedication come together to unite people and to help others was truly indescribable. I now hope to do all I can to further my global citizenship, love for people, and inspiration of others. In college, I have become actively involved in Engineers Without Borders, and traveled with them to Bolivia to work on our projects with the indigenous communities there.
An idea worth spreading
There are great instances of oppression and marginalization of women across society and across nations. Men need to take a stand in ending the violence, the abuse, and the domination that seems commonplace in the modern, normalized notion of masculinity. That is why I have become actively involved in the social justice community. I have been given great privilege in my lifetime, and it is my duty as a human to recognize that, and to support and empower those who have not received the same advantages that I have. I believe that just a little bit of consciousness, self-awareness, and critical thought can make a dynamic difference in the reduction of hegemony.
I'm passionate about
Global education and empowerment of women; Solving local, national and global poverty and hunger; Inspiring youth to enact change
Universities