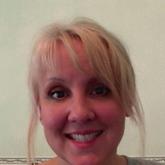 Sandra Champion
Music Director / Instructor, Mad Music Summer Music Exploration
Bio
Sandy Champion is an uplifting and accomplished singer/songwriter and music educator. She received her Bachelors Degree in Flute Performance at Arizona State University. Sandy then earned her Masters Degree in Flute Performance from the University of Southern California. She has performed across the country as a singer and flutist. Her performance credits include Soloist with the Phoenix Symphony, the Mesa Symphony, the Brevard Music Center Orchestra, and the Four Seasons Orchestra. She has also performed with the Lake Placid Sinfonetta, as well as having toured with the United States Air Force Air Education Training and Command Band. In addition to having released a children's music CD titled Dance Party, which is available on itunes, Sandy has written jingles and scored music for the Arizona Science Center Starry Story Time.  Sandy's captivating voice and magnetic personality shine as she sings a mix of her own compositions, Jazz, and Pop styles. She currently lives in Madison, South Dakota, where she is the Music Director at Dakota State University. At DSU, Sandy teaches Music Methods to Ed. Majors, Digital Soundtrack Production, Voice and Piano Lessons, DSU Voices, and conducts the Concert Choir and the Pep Band. She also created and directs Mad Music Summer Music Exploration for kids in 1st through 12th grades in Madison. She and her husband of 24 years have two children.
Areas of Expertise
Music composer / performer , education
I'm passionate about
Sharing the joy of making music with kids, and being part of the journey when a child figures out they are special and more than capable. I help kids feel special.
Talk to me about
Self development, career expansion, positivity.
People don't know I'm good at
Not sure....as an musician, performer, and educator, my strengths are pretty much out there. But perhaps people don't know I was once very good at growing roses.
My TED story
Just found the whole TED Thing, and totally love it. I'm exploring the site, watching videos, and feeling very uplifted and part of a new community. I hope to connect with others of like mind.