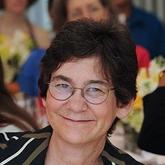 Bio
Kathryn Kolbert is Director of the Athena Center for Leadership Studies at Barnard College. A public-interest attorney, journalist, and visionary in the not-for-profit world, Professor Kolbert brings to Barnard an extraordinary depth of experience in collaborative leadership, educational programming, and civil-rights advocacy. She has been recognized by The National Law Journal as one of the"100 Most Influential Lawyers in America," and by The American Lawyer as one of 45 public- interest lawyers "whose vision and commitment are changing lives." In 1992, Professor Kolbert argued the landmark case of Planned Parenthood v. Casey before the U.S. Supreme Court and has been credited with saving Roe v. Wade with what Jeffrey Toobin has called "one of the most audacious litigation strategies in Supreme Court history."
Most recently, Professor Kolbert was the President and CEO of People for the American Way and People for the American Way Foundation, two of the nation's premier civil rights organizations. During her tenure, she oversaw successful leadership development programs with young people on college campuses (Young People 4), young elected officials (YEO Network), and African American ministers (African American Ministers in Action). People For the American Way was cited by the National Journal as the most successful advocacy group of the 2008 election cycle.
For ten years, Professor Kolbert oversaw a program on law and American life at the University of Pennsylvania's Annenberg Public Policy Center. She was the executive producer of "Justice Talking," an award-winning radio program distributed by NPR, and also directed an educational website called JusticeLearning.org, which received a Webby Award in 2005. Before she became a journalist, Kolbert enjoyed a long and distinguished career as a public interest attorney specializing in women's reproductive rights. From 1992 to 1997, she directed domestic litigation and public policy programs for the Center for Reproductive Law and Policy, where she was a co-founder and vice president. She has also served as the State Coordinating Counsel of the ACLU's Reproductive Freedom Project in New York and as a Staff Attorney with the Women's Law Project and Community Legal Services in Philadelphia.
Professor Kolbert graduated cum laude from Temple University School of Law, and received her undergraduate degree from Cornell University's School of Arts and Sciences. She has lectured at colleges and universities across the nation and is a frequent commentator on constitutional and women's rights issues in the national media.