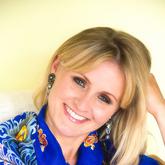 Bio
With a voice described as a cocktail of steel and silk you're more likely to get drunk with amazement at how soprano Helen Astrid sings with daring heartfelt sincerity. The Times describes her as 'living out her singing in her body as well as her voice".
From singing a version of 'The Wanderer' by 1960s band "Dion" with Lesley Garrett for a TV commercial to teaching the likes of Vanessa Feltz and Paul O'Grady how to sing on his hit TV show, Helen Astrid's vocal prowess will also help to unleash your singing abilities as she has a proclivity to teach others.

She was awarded a Scholarship to the Royal Academy of Music at a young age and pursued a career singing at most of the major U.K. venues including English National Opera, Royal Opera House, Garsington Opera and the South Bank. Born to an Austrian mother and British father, it seems fitting that she should be an exponent of Hugo Wolf, Josef Marx and the ubiquitous W.A.Mozart.
Soon fans will be able to see her in celebration of the worlds favourite megalomaniac composer and professional lunatic, Richard Wagner, singing the 'Ride of the Valkyries' alongside a collective of salacious sopranos and the London Philarmonic strings.
Helen says, "Singing makes us feel incredible about ourselves. It's just what we need to escape the rat race."
Areas of Expertise
Opera/ Classical Singing, Singing (Classical music/Opera), vocal coach