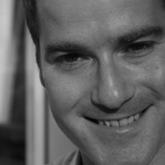 Andras Forgacs
Co-founder - CEO, Modern Meadow, Inc.
Bio
An entrepreneur in tissue engineering, Andras Forgacs is the co-founder and CEO of Modern Meadow, a company developing novel biomaterials. These include cultured meat and leather which, as they put it, "will require no animal slaughter and much lower inputs of land, water, energy and chemicals". This approach involves sourcing cells from living animals, multiplying these cells into billions, and then assembling them into the tissue precursors of meat or leather. The products, for now, are at a prototype stage.
Previously, Andras co-founded Organovo, which uses 3D bioprinting to create human tissues for pharmaceutical research and medical applications, such as drug development and replacement tissues. Organovo's bioprinting technology was recognized by MIT Technology Review on its TR50 list of most innovative companies for 2012.
TED Conference
TEDGlobal 2013
Areas of Expertise
Entrepreneurship & Innovation, Angel/VC Funding, Social Enterpreneurship
An idea worth spreading
Growing real leather and meat without sacrificing animals or nature.
I'm passionate about
New ideas, start-ups, technology, clean environment, good health, delicious food.
Talk to me about
Biofabrication, leather, fashion, food, environment, your ideas, entrepreneurship.
People don't know I'm good at
(about to be good at) changing diapers...
My TED story
My TED story began with TEDMED 2011 when my father and co-founder in Organovo presented our work on growing organs for medicine. He had a brief second presentation showing a lab-grown pork chop which he cooked and ate on stage to illustrate how engineered tissues could also serve as a food for the future. Thus our new company, Modern Meadow, was born. I have since attended TEDMED 2012 and am thrilled to be speaking at TEDGlobal 2013. I look forward to many amazing conversations and interactions to come.