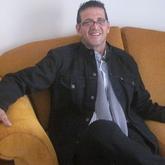 CARLOS FELIPE CHAVES CAMPO
Professor of Accounting, Universidad Autonoma de Occidente-Cali
Bio
Soy Contador Público con énfasis en proyectos de Inversión de Capital, elaboración de Presupuestos, preparación y análisis de costos, análisis financieros y procesos Contables. Conocimiento y aplicación de la normatividad tributaria vigente.
Profesional con alta capacidad de análisis y gestión estratégica, orientación al logro de resultados, habilidad para la concertación y el trabajo en equipo. Excelentes relaciones interpersonales, Adaptabilidad al cambio y al aprendizaje continuo.
I am a Chartered Accountant with emphasis on Capital Investment projects, budgeting, preparation and cost analysis, financial analysis and accounting processes. Knowledge and application of the current tax regulations.
I am a professional with high capacity for analysis and strategic management, results-oriented, ability to consultation and teamwork. Excellent personal relationships, adaptability to change and continuous learning.
Areas of Expertise
Accounting and Finance, Project Management, writing, editing, project generation, Budget development