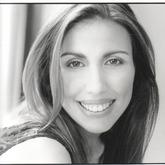 Caroline Avakian
Founder & CEO - SourceRise, Trickle Up Program
Bio
Caroline (Sanchez) Avakian is an Emmy-nominated TV host, speaker, social entrepreneur and communications strategist working to leverage technology, global development and new media relations models to promote a more diverse and inclusive news reporting landscape.
Currently, she is the founder of SourceRise, a global tech enterprise launching in spring 2014, that connect reporters and bloggers to on-the ground expert sources and NGOs, in an effort to bridge the growing information gap in international news reporting.
When Caroline isn't working on SourceRise, she's a communications strategist for nonprofits and international NGOs via her consulting work at Socialbrite and CauseSMART. Caroline also lends her time as a faculty and board member of the ELLA Leadership Institute, an organization advancing the lives and leadership of women through mentorship and innovative leadership programs.
Previously, Caroline has served as the Communications Director and United Nations Representative for Trickle Up, an international nonprofit organization working with the poorest and most vulnerable women in India, Africa and Central America. While at Trickle Up, she produced the short film, "The Test of Poverty" about the struggles and advancements of the rural poor in India.
Prior to Trickle Up, Caroline was the Director of Communications & External Relations for FilmAid International, an aid organization using the power of film, video and digital communications to educate and empower refugees all over the world.
In 2007, Caroline was nominated for an Emmy Award for her work as a television correspondent.
Caroline has been featured in The New York Times, is a contributor to the Huffington Post and has appeared as a guest on television shows such as CNN's Inside Africa, The Today Show, Good Day New York, CW11 Morning News and Univision's Despierta America. She's a frequent speaker and panelist on topics such as the use of media and digital communications as a tool for global health, social and economic development.
Her work has taken her to Asia, Central America, the Middle East and East Africa, where she has taught participatory video workshops in refugee camps - helping refugee youth find their voice and communicate their stories. Caroline has a Bachelor of Science in Communications from St. John's University, and a Master of Arts from Antioch University.
Caroline was born and raised in Queens, New York City, and currently lives in the NYC Metropolitan area with her husband and two year-old daughter, Sabina.
Areas of Expertise
Philanthropic consultancy, Philanthropic & Non-for-Profit Leadership, Communications - strategy, Cause Marketing and Branding, Thought Leadership Consulting, Thought leadership programs, Branding & business identity, Marketing / Branding, Nonprofits, Nonprofit Advocacy & Management
An idea worth spreading
SourceRise is a pioneering social enterprise that directly connects reporters to expert sources, in an effort to scoop the underreported but important global stories that the world is hungry for. We make it easy for sources and experts in the field of global development, who are often closest to the people affected by crises, to share their needed expertise with the journalists and bloggers actively searching for them. As a result, we make better news and turn it into a powerful force for good.
Via daily source request emails from reporters and digital media briefings on breaking global hot topics, we directly fill the void left by the shifts in traditional journalism that have shut down foreign news desks all over the world. Our vision is the creation of a robust international reporting landscape, where media have the access and information they need to report on critical stories and events that would otherwise remain invisible or half-told.
I'm passionate about
people, great causes, great conversations, mentoring, world travel, NYC, Barcelona and Spanish cuisine!
Universities
Talk to me about
The intersection of global development, technology and new media. You can also talk to me about paella and red wine, too.
People don't know I'm good at
Singing! And that I'm the unofficial, "paella whisperer".