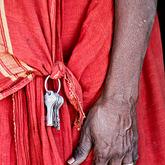 Mary Purcell
blogger, The Borgen Project
An idea worth spreading
Social Responsibility: I see myself as a global citizen, because the obligations I hold toward my family, my community, and the world are all joined. Not only because global security and economic issues are tightly intertwined, but because my humanity is only honorable IF all humanity is honored. "Why Be Socially Responsible?" is my tumblr project to inspire and invite people to connect to their humanity, to provide information and resources allowing people to think and act in more socially responsible ways. Highlighting social-venture businesses, practices and impact.
I'm passionate about
My aspirations are to grow and promote social-venture enterprises, to push social-responsibility and impact investing, advancing global development in unprecedented ways.