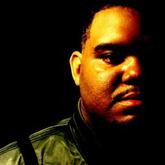 Tobias Smith
CEO, Luv 2 Flo Entertainment
An idea worth spreading
I have a number of truly awesome ideas that will impact the world in ways that will help shape the future through collective participation with advancing technology.
I'm passionate about
Music & film production and distribution.
Universities
People don't know I'm good at
My TED story
i'm yet to have an experience at TED but I hope to be invited to attend a conference in the near future.