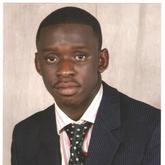 Emmanuel Leslie Addae
co- founder, Promobile GH
Bio
I am a seasoned accountant and finance manager with over 6 years experience across 3 industries (oil & Gas, Construction, Manufacturing, Hospitality and Consulting). Now, have started my own business as a young entrepreneur. I currently have a group of young IT graduates trying to change the future of our country Ghana. Am passionate about ideas that change nations. As a co-founder of PROMOBILE GH we are bent on making a positive impact through entrepreneurship and leadership training of the youth in Ghana through ICT.
TED Conference
TEDGlobal 2014
Areas of Expertise
Finance, Strategy
An idea worth spreading
Yes, i love ideas sharing. I think a good idea need to be shared and promote it.
I'm passionate about
Ideas sharing and Youth Entrepreneurship Training Programs. Am crazy about helping others. Because of this have a foundation helping the poor in our society.
Universities
Talk to me about
Talk to me about helping Africa especially Ghana because i believe in helping others.
People don't know I'm good at
Raising Leaders and Creating Business plans