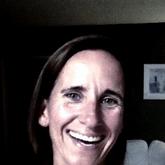 Patricia Anglano
President & CEO, Agile Media Consulting LLC
Bio
Consultant/Producer/Strategist/Organizational Psychologist/Documentary Filmmaker/Social Entrepreneur/Activist/Humanitarian/Endurance Athlete and coach and owner of an Agile Media consulting company with focus on Agile Transformations and Mindfulness in the workplace.
An idea worth spreading
Agile And Mindfulness for all of corporate America to help with innovation, productivity and the concept of people over profit!
I'm passionate about
I am passionate about my work and in particular bringing Agile and Mindfulness into the workplace. Making a difference, inspiring, empowering, and helping make this world a more sustainable place.
Universities
Talk to me about
TED talks and topics that inspire and empower