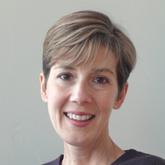 Bio
Like the more than 133 million Americans facing long-term medical conditions, I am on a seemingly insurmountable journey. I invite you to join me in transforming illness into a state of wholeness and inner wellness, as we thrive in the midst of medical adversity.
An idea worth spreading
Please visit the TEDx Talk "Why I Smile at Pain": http://tedxtalks.ted.com/video/Why-I-Smile-at-Pain-Christina-D Tools of wellbeing are here for each of us anytime we are choose to implement them, no matter our circumstances. We elect wellbeing. We cultivate robustness. We CHOOSE to transcend.
I'm passionate about
Empowering people to transcend medical adversity.
Talk to me about
Chronic Wellness in the midst of Chronic Illness
My TED story
Talk Title: "Why I Smile at the Pain" about transcending illness. For 27 years, I have been stumbling and dancing with medical adversity. A life-threatening condition is not an obstacle - it can be a path to freedom, allowing us to live naturally awake. Please visit me at the talk site and share your comments: http://tedxtalks.ted.com/video/Why-I-Smile-at-Pain-Christina-D