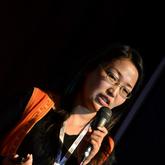 An idea worth spreading
The Good Father Project: For thousands of years Mongolian men have ridden horses, lived in remote gers in the countryside, and looked after their families and herds of animals. As Mongolia has developed, with particularly rapid growth in the last two decades, the role of the man has been evolving as well. Unfortunately, it is leaving many men lost in a free market economy where they are unemployed and wondering about their next step. How do we encourage men during difficult times, especially if they are unemployed? One answer we arrived at as a community is to recognize the unsung heroes – the amazing men who are good fathers, regardless of income or professional status. We do this through essay and photo contests, seminars, and support for men's clubs.
I'm passionate about
My family, my job, and my community. Every day I have the opportunity to help Mongolia grow and develop. By doing this responsibly, it will remain a wonderful place for my sons to raise their children
Talk to me about
Grassroots Community Projects in Developing Countries, Improving English Education, Improving Teaching Methodology
My TED story
I had the opportunity to learn about TEDx by attending and speaking at TEDxUlaanbaatar in September 2012. The stories that were shared by all of the speakers and the fun environment that encouraged new, motivating ideas was really incredible for me. My co-speaker (an American Peace Corps Volunteer) and I were the only speakers not currently living near Ulaanbaatar and maybe the only attendees not living in the city. I was really interested in learning how we can include more countryside citizens like me in this great event. So, before I left the event I talked with the organizers about how we could bring the excitement of TEDx out of the capital city and into our small, countryside town. They encouraged me to organize this event, which we have just applied for the license for, and will support and advise us in our efforts.