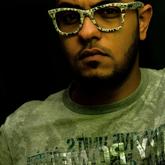 Omar Magdi
Photographer / CEO / Founder, Photographya (Photo Studio)
Bio
Egyptian born, Studied Motion Picture Production in The Academy of Cinema Arts and Technology.
Started taking small roles in other student films, by filming them. Fell in love with being behind the camera and join in a main role in making the picture, adding my own soul to it, and that led me to buy a digital camera, and some lenses, and started falling in love even more with photography and videography.
Started taking portraits of friends and family, then moved on to making some money out of it, by taking pictures of individuals or groups using only the camera and the daylight.
and Now, decided to make a living out of it, by establishing a Photo Studio, that non-other in egypt has a standard of, from creativity, set-building, and customer experience.
Areas of Expertise
Film - Directing and Producing, Photography - General Portrait
An idea worth spreading
What a Young Man of the 3rd Millennium Wants?
Well, me born in the early 90's, grew up seeing wars and destruction out of it.
Not only that, but ignorance empowered by the governments around the world, and it causing my father traveling away from home to Saudi Arabia to make a living and give his family better support.
That all, formed an idea, and idea that was not taught to us nor gave to us, it was built and believed in, to us and by us, the young generation of the 3rd millennium.
That we, need more power, more peace and more creativity and thinking, and most important Education.
But it was not built on ignorance like some of the older generations, that fighting over something is how to get it, no, by teamwork and colliding with each other wherever the other member is and whenever it is, and most important whoever he/she is.
To make peace.. and make the world a better place for the older us, and our sons and daughters.
That all, is called Peace.
I'm passionate about
Music
Photography
Videography
Films
Sports
Business
Mind-Building
Universities
Talk to me about
Photography
Films
Music
Relations
Motors
New Ideas
and the Sexy things that will make our world better.
People don't know I'm good at
I Think, to Create.
I Fail, to Succeed.
I Hard Work, to Achieve.
My TED story
Well, i was on twitter and saw a tweet of my friend, mentioning how TED is a great website for new ideas, and developing ones that are already there, visted it, Overwhelmed by the amount of info and fun i had.
Decided to Sign up and check it everyday for moving forward with my creativity and implying that on my career and life.
Thank You TED.