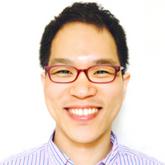 Bio
Victor is currently CEO at IVISUAL which provides three services. IVISUAL always thinks how we can visualize our contents with technologies. First objective is changing the conventional presentation world with technologies to accelerate interactions on the presentation. Second objective is helping people to easily learn innovative technologies. So IVISUAL has published several ebooks and apps to engage people into learning technologies. IVISUAL has got remarkable results on them. "iStart Keynote for iPad" ebook got the top place on Computer/Software category in iBookstore and "iStart iBooks Author(Multi-Touch) took the 1st place on Computer/Digital media category in iBookstore. Third objective is building an education platform to change the conventional education. The world is rapidly changing. But, the education isn't changed much. To connect between technology and education,we have looked into a new way.
Before Victor found IVISUAL, Victor has worked for Axesstel and Intel. He was responsible for introducing and demonstrating the products in front of customers in Africa and Asia in Axesstel. Also, He had engaged third parties into building apps based Intel mobile chipsets in Intel.
Victor majored Computer engineering in Myongji University. Also, he had completed the business administrator program in University of Washington.
Did you know...? IVISUAL has provided presentation consulting service for Dongwoo Jang who is one of the speakers in TED2013. When Victor took the role TED@Seoul Production manager, he met Dongwoo and provided presentation consulting service for him. IVISUAL really wants Dongwoo to visualize his idea!
Learn more...
http://www.linkedin.com/profile/view?id=30605279&trk=hb_tab_pro_top
TED Conferences
TED2013, TEDActive 2011, TEDActive 2010
Areas of Expertise
Presentation Skills Coach, Blogger/StoryTeller, Podcasting, Presentation Consultant, CEO counsel and presentations, Author & Lecturer, Tech & education, Start Up Busines, Book and magazine publisher, Creative Director - Interactive
An idea worth spreading
Still education is not enough to work well on the conventional education system. So I suggest to use a web more effectively. We have got very efficient environment to change the way to learn. So real time recording and capturing how students learn and face off something hard to figure out how to solve it. So in this case we can use a social network service to help students based on web technology.
I'm passionate about
Innovative technology,Keynote presentation,Cloud services,Interactive education,ebook publishing,Marketing,The future of presentation,Internet software and service working with hardware,Design
Universities
Talk to me about
Design,ebooks,wearable devices,the future of education,the future of presentation,Using Apple solutions to increase productivity,Snowboarding,TEDx,Conference organization,iBooks Author,Keynote
People don't know I'm good at
Presentation,Visualized presentation,Marketing,Web,Increase a productivity
My TED story
When I saw the first TED talk, I was shaked because it was really amazing to me. TED talks always touched me and it has given me a stimulation. So when I was back to Korea and then I found Keynote User Group to have a presentation party like a small TED conference. I wanted everyone to enjoy any kind of presentation. We regulary had a presentation party that everyone can share their story. And we expand it to TEDx event which is TEDxMyeongDong. As a pioneer of TEDx in Korea,I have done over 17 TEDx events and helped to launch TEDxYouthSeoul event and the first TEDxChange event in Korea. Recently I took TED@Seoul Production manager to organize the event with TED team. And I am very pleased that 4 speakers from TED@Seoul will be TED2013 stage. I am really looking forward to watching them.