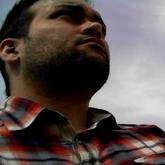 Fran Ontanaya
Editor - Multilingual Publishing, Freelance
Bio
I'm a polymath guy, strandred professional from the publishing world, embarked in the task of inventing himself in a place and time where the right path failed a whole generation. Terribly curious about developing science, social dynamics, philanthropy and a million other areas of knowledge. Secretly planning to start businesses in every area with a problem worth solving. I learned at the film school about narrative constructions in all fields of life; found how little publishing can resemble the curation and divulgation of essential ideas; started to talk to people about the future of ebook self publishing when it still sounded crazy; brought text science to blogging through my own code; promoted the automation of identifying digital documents; spent countless hours writing fiction on the side.
An idea worth spreading
Modern progress may require more often than not to have a thousand people working on problems only one individual will succeed at solving. For our future economy to work we may have to realize that you can't just sit and expect to hire just the one. The more people we make work to solve them --brilliant people from all around the world--, the sooner we'll make those unvaluable discoveries.
I'm passionate about
Writing, entrepeneurship, future of publishing, transhumanism, art and design, web, space exploration, global issues, cyberpunk, free education
Talk to me about
Small changes with landslide effects, using technology to raise standards of life, simple solutions to costly problems, ethics and game theory, personality and teamwork.
People don't know I'm good at
Lateral and out of the box thinking, finding points of view, complex problems, written communication, anticipating people's train of thoughts.