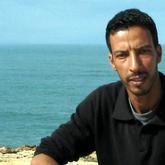 El Wali El Alaoui Mohamed El Mostapha
Founder & CEO, Sahara Labs
Bio
I am a Maker, a Hacker. I am an advocate of the DIY movement. We see creativity everywhere around us, however there is no spaces to foster this energy. Where I come from, there are not enough spaces of knowledge, technology or art.
I travel to towns to build spaces for makers and hackers. We support creativity from 8 to 80 years old, people who are passionate about Making, Building and Sharing. Under the flag of DIY, we do not work only locally, we spread the movement across all of North Africa.
I believe in the people of my community. I see a great future. We are making change. We are educating ourselves. We are now teaching our own languages, but also english, spanish and french. We share knowledge. We share resources and day after day we see the results of our work.
Areas of Expertise
Design, Web & Design, Innovaiton in technology, Programmer, Litterature, Photgraphy, Graphic & Interactive Design
I'm passionate about
I am passionate about making things, about transforming reality towards making a better world, develop change and change makers.
Universities
My TED story
I started as a TED translator in the TED Open-translation initiative to share TED talks with my community.
I decided to organise TEDxTarfaya, TEDxTarfaya Change thanks to the support of the Melinda Gates foundation.
I hosted the Arabic sessions on TEDx Organisers Global Gathering 2013..
I advise other Moroccan TEDxOrganisers, from large cities as well as from smaller towns.
I worked with TED fellows :
Cesar Harada for the Protei Hackathon in march 2013
Greg Gage as their first arab partner for the Backyard Brain project.
I am in contact Ayah Bdeir as I use LittleBits to teach electronics