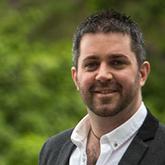 kain ramsay
Life & Leadership Coach, Kain Ramsay Life Balance Coaching
Bio
Hi, my name is Kain Ramsay and I specialise in Transformational Life Balance Coaching, hosting and facilitating life changing and in Inspirational Live Speaking.
I am based just outside Edinburgh in Scotland and am passionate about change, self growth and about finding the real answers that make a difference in peoples lives.
With first hand knowledge of what it is to hit rock bottom and live a highly destructive and unbalanced life, I learned some simple yet highly effective steps that anyone can take to overcome many of the most common debilitating problems that we face in life.
Having joined the Army at a young age in 1996, I served for over 8 years around the world in military theatres such as Kuwait, Saudi Arabia, Oman, Kenya and Iraq during the Gulf War of 2003. Upon leaving the forces I lived with anxiety and depression for 4 years in which time I made 3 failed attempts in taking my own life. I was diagnosed with PTSD in 2006 during a two month spell in hospital which followed on from the drink and drug addictions I had at the time.
My addiction problems led me to losing my job whilst living in New Zealand back in 2008, which in turn left me homeless, legally unemployable and without a dollar to my name.
It was at this point in 2008 where I made a committed decision to change. Since then I have learned how to not just radically transform my own quality of life, but the quality of life in others. Although Messing my life up wasn't planned, the process I took to get my life back on track was.
In 2008 I returned home to Scotland and entered back into full time study to learn the basics of psychology, philosophy and the social sciences before going on to study counselling, NLP and life coaching in depth.
My main reason for becoming a life coach has always been to provide practical and effective solutions for the most complex emotional problems that people will experience in life.
With an ability to understand the thoughts and feelings that hold people back in life, I use a unique mix of coaching principles to help people to not just feel better emotionally but also think bigger thoughts, dream bigger dreams and see that with hard work and some drive in life, anything is possible.
Languages
Areas of Expertise
Life & Leadership Coaching, Life & Consciousness Coach, Counselling & Mentoring, Neuro Linguistic Programming, Trance, Life Purpose Coaching, Personal Identity Coaching, Speaking - Motivational coaching training, Motivational Public Speaking
An idea worth spreading
Human beings are without a shadow of a doubt the greatest invention in the world, however, they often seem to be highly undervalued and unrecognised in their creative brilliance.
Through the duration of my life I have travelled the world with the fortune to experience a wide range of the differing global cultures, I have grown to recognise ONE universal trend:
And this trend is that BIG people, live BIGGER, bolder, more confident and effective lives.
BIG people lead, BIG people initiate, BIG people are more popular, they have wider social circles and generally live BIGGER and more exciting lives.
BIG people take greater risks, the achieve greater things, they think BIGGER thoughts and have greater hopes and dreams for life than what small people do. When people learn how to become BIGGER on the inside, BIGGER in their thinking, in their believing & in their overall being; the problems of the outside world become smaller and far more easily managed.
I'm passionate about
Teaching people how to live the most impacting lives possible by becoming able to clearly define who they are, then in turn find a significant purpose for living.
Universities
Talk to me about
How to overcome the debilitating fears and emotions that prevent you from living the BIGGEST & most effective life imaginable. Talk to me about how to start doing less and how to start BEING MORE.
People don't know I'm good at
Singing! I won a series of singing awards as a child and in 2007 played one of the leading roles in the Queenstown (New Zealand) musical Grease in front of 15,000 people.
My TED story
In 2009 I met Marie who was dying with Cystic Fibrosis. We soon became great friends, and within months I'd encouraged her to dismiss her fears of dying and to embrace the rest of her life. We began doing the things that she'd previously believed impossible, things that others took granted: like walks in the part, trips to the movies, eating in restaurants and outings to the shops. In June 2010 Marie caught a chest infection which halted the progress we'd made together. Her doctors and nurses warned her not to take physical risks or over-exert herself in any way, however she really wanted to live. Upon this, we went for a 2 mile walk on the promenade, proving that just because we don't know how impossible things happen, they still DO happen. On the 20th Dec 2010, Marie died in my arms, grateful for having had the opportunity to live. Moments before her death, Marie found her life. Moments after her death, I found mine, from the dying girl who gave me a true perspective for living.