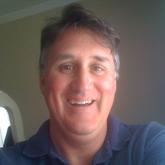 Thomas Gentry-Funk
TEDx Coordinator, Sandia Preparatory School and University of New Mexico
Bio
I am the History Department Chair at Sandia Prep School who is passionate about the use of technology as a communication tool between and among folks all over the world. I am involved in student support for the use of technology as a way to overcome barriers between communication and as a way of engaging in positive and effective conversations about what we need to do to make our lives and this world a better place.
Areas of Expertise
IT - Hardware Support & Troubleshooting, IT - Cloud Operation, History - American, History - Asian, History - Social and Cultural
I'm passionate about
Supporting High School age students in their quest to be heard and known.
People don't know I'm good at
Everything about hardware and software technology.