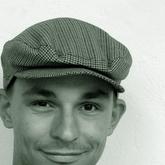 Tommi Laitio
Researcher and Freelance Writer, Demos Helsinki
Bio
I work as Researcher and Project Manager focused on media and identity politics for the independent think tank Demos Helsinki (www.demos.fi). Next to this I also work as a freelance journalist, host and concept designer through my own company Argumentti (www.argumentti.com).
Areas of Expertise
Journalism, Youth Culture, Political Science, Europe
An idea worth spreading
Asking young people to contribute something to the public sphere that matters to them. Pushing them to go further in their own issues and testing their own boundaries. I think this opens room also for understanding the concerns of others and gives opportunities for new narratives of shared issues.
This is what we try to do with www.strangerfestival.com.
I'm passionate about
the energy in the video republic of the young
new ways of talking about politics
institutions letting go of the idea of being able to control meanings
fight against cynicism
Universities
Talk to me about
People passionate about testing things out with young people. Institutions struggling to reach out to the young. New models for immigration.
People don't know I'm good at
motivating people to see the best sides in themselves