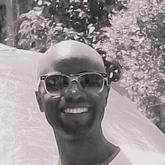 Denis Nyakach
Director -- Product Development, Founder, Amazing Kisumu
Bio
I am a water engineer from Egerton University Kenya. I currently work as the Programme Development Officer at a Non-Profit Innovations for Poverty Action (IPA) - Dispensers for Safe Water (that provides communities with safe water through a point-of-collection water treatment technology - the Chlorine Dispenser System). The CDS offers an innovative approach to significantly reduce the burden of water-borne diseases across the world. Additionally, am also the founder Director of Amazing Kisumu - an outfit that puts into perspective the opportunities available for the young generation and the city dwellers in Kisumu. Our areas of involvement are on business opportunities, social events, events marketing, arts and fashion and also use of new media in enhancing business growth and networking purposes.
An idea worth spreading
Am currently living in Kisumu city, Kenya. Many people have wished this city away as not having opportunities to prosper, develop and for investments. Am currently committed to allay this myth to inspire belief, and inform the residents about the untapped gem of resources available in this land for developments and bring about s generation of young men who will ensure to this.
I'm passionate about
Inspiring the youth to be proactive for a better future.
Universities
Talk to me about
Social media, Marketing, Tourism, Business Opportunities for youths, Entrepreneurship, Environmental Protection, and Networking
People don't know I'm good at
Public Speaking, Events Planning and Organizing, Social Media Advocacy, Collaboration.
My TED story
A friend of mine first introduced me into TEDx event that he had organized by a couple of his friends in May 2012. The event activity was so exhilarating to me! Great audience, the theme was perfect and it just dawned on me that I wanted to be part of this community of change agents who organize these powerful talks on vital societal issues that affect us daily. This is a platform that is very important in any community segment to showcase approaches that are there for any ills and inspirations that are part of our daily lives. It is worth being in this community. My life has never been the same again.