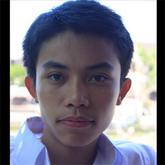 Tung Le
Organizer, TEDx29thMarchPark
Bio
My full name is Lê Thanh Tùng. I'm Vietnamese, and I'm 21 years old. I'm a student, and I study about IT (information technology). I join and organize so much activity for student, children, youth .... I have a big dream, and I always believe I can do it.
I'm passionate about
I'm passionate about activity for children, charity, business and marketing.
Universities
Favorite talks