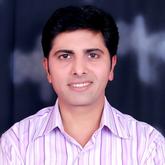 Avdhessh Arya
Personal Development Coach & Voice Actor
Bio
Avdhessh Arya is personal development coach & voice actor based in New Delhi, India.
He helps young people develop their personalities in a simple and straightforward manner.
He blogs his thoughts on www.avdhessharya.com
As a voice actor, he lends voice for National Geographic Channel, Fox History Channel, UTV Action and many more television and radio channels.
Areas of Expertise
personal development coaching, Dubbing, Voice Acting
I'm passionate about
Personal Development Coaching, Voice Acting
Talk to me about
Personal development, being selfish, self promotion, meditation
People don't know I'm good at
Building almost instant rapport with people
My TED story
My story is too long to discuss here...