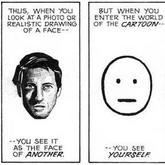 Craig Weinberg
blogger, Multisenserealism.com
Bio
Self taught middle aged suburban guru of non-descript Southern California origin. I work with computer networks, write conjecture about consciousness, and have recently expanded into public presentations and radio interviews.
Areas of Expertise
Philosophy of Mind
An idea worth spreading
I strongly suspect that consciousness and cosmos can be understood correctly as a continuum that makes sense in symmetric-yet-anomalous ways, with each sense carrying perceptual and ontological consequences. Some of the more shocking ideas that have come out of this include:
Light is not photons, and photons may not exist independently of matter.
Space is a true void containing no energy.
Time is an abstraction derived from normalized modeling regularity and rhythm in sense experiences.
Human consciousness has evolved from more primitive forms of awareness, sense, and detection-participation, not from mechanisms, matter, or information.
Sense is primordial and prefigures subject-object duality, spatiotemporal causality, matter and energy.
The Big Bang is not an event but rather a singularity from which events emerge. It should be more properly be considered a Big Diffraction, as there is no event horizon from which any external perspective can escape.
I'm passionate about
Consciousness, Cosmos, Philosophy of Mind.
Universities
People don't know I'm good at
My TED story
When I figured out that light and energy in general may is not be literally real as a structure in space, our house was struck by lightning. Through a miracle of unusual circumstances my wife and I were not napping in the bedroom where the lightning struck and broke windows, blew out faceplates and chunks of the walls.
The power was out but my laptop was still running on batteries, showing the website I was browsing before we left to see the movie Inception. It was a website about the life of Nikola Tesla.
Probably not a TED story, but I thought it was an interesting moment.