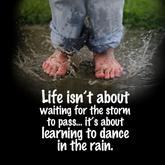 carolyn johnson
Director, Carolyn Johnson Associates Ltd
Bio
I am a Coach, NLP & Hypnosis Practitioner and Business & HR Change manager – I love my work! I believe it is a real privilege to be able to work alongside people as they are going through changes or challenges in their lives, and am passionate about empowering people to identify their potential, overcome barriers and to apply these skills to achieve the best possible outcomes, whether in their professional or personal lives.
Outside of my "day job" I work with Dacorum Emergency Night Shelter – great people doing great things to address homelessness www.dens.org.uk, and I am the Festival Entertainment manager for Rickmansworth Waterways Trust www.rwt.org.uk.
I also volunteer as a mentor at
*FutureYou – it's a really innovative was of providing support to young people quickly and informally,
*Horsesmouth, providing mentoring support ona huge range of issues and
*with the SME mentoring scheme Get Mentoring.
Areas of Expertise
coach - business - life , Coach - Young Adults, Children & Families, HR and change management projects, Charity Governance, Homelessness, youth homelessness,, Employee Engagement, Employee Relations , Charity start-ups, NLP & Hypnotherapy, Dyslexia & Visual Learning
An idea worth spreading
How about the basic idea that there is no such thing as failure, only feedback. If we could embed this approach through our education systems I believe we would empower our Young People to experiment more, approach learning with curiosity and without the fear of "getting it wrong"
I'm passionate about
Real Empowerment : Supporting individuals to recognise their true worth, achieve their full potential and make the very best of all their life chances
Talk to me about
Ideas for getting mentoring and coaching accepted as main stream funded support options for Young Adults, Students and Homeless People
People don't know I'm good at
Natural beekeeping
Teaching people with dyslexia diagnosis how to learn to spell