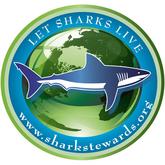 David McGuire
Director, Biologist, Sea Stewards, Shark Stewards
Bio
David McGuire is the founder of the non-profit Sea Stewards and the Shark Stewards initiative. As a research associate of the Department of Aquatic Biology at the California Academy of Sciences, David is conducting a shark research program that includes population studies, movements and fisheries impacts. As captain, dive master and filmmaker, David has explored the world's oceans on numerous sailing voyages, producing media to raise awareness for the wonders of the natural world and the need to protect oceanic species.
Educated in Marine Biology, David holds a masters degree in Environmental Health and has worked in education and public health at the University of California at Berkeley for over a decade. David is the writer, producer and underwater cinematographer of several award-winning documentaries, including Sharks of San Francisco Bay. He also worked as cameraman on feature films such as 180 South with Patagonia and A Beautiful Wave. Films in production include a series on sea turtle conservation with Fish Finder, and a series on local sustainable seafood with fish guru Kenny Belov of Fish. He has also published numerous articles on the state of the ocean and sharks and writes a blog on sharks and ocean health.
As the Director of Sea Stewards and the Shark Stewards project, David helped build a coalition leading to the passage of the California Shark Conservation Act, AB 376. David is a published author and sits on several boards of non-profits including The San Francisco Green Film Festival and the Cordell Bank Marine Sanctuary Association. He has received numerous awards for his work including the Hero of Marin Environmental Stewardship Award in 2011.
Areas of Expertise
Shark Biology, Marine Conservation, FIsheries Policy, Ocean Health Advocacy, Underwater Videography
An idea worth spreading
Get near, get on and get in the ocean. Learn, love and protect. Its our lifeline.
I'm passionate about
Raising awareness around threats to sharks, promoting better policy and advocating ocean health