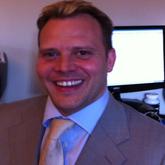 Jeff Sladden
Self Made Entrepreneur, Entrepreneur
Bio
I am best known as "The fire starter" this name has not come about from a Pyromania problem, more the words them self. I am the starter of businesses, from the filling out of the paperwork to the first steps and then on through to the realisation of its goals. Sales for me is as important as breathing, I love the thought process that goes into a sale from the prospecting to the close. After all without sales there is no cash and "Cash Flow Is King". Over the past 15 years I have been at the start of over 25 Companies from Advertising to wholesale nurseries. During this time I have traded in 14 countries with a multitude of products and been a guest speaker at many venues across them. As a speaker I can talk about motivation, goal setting,sales, Sales & Marketing as well as business development and strategies.
Areas of Expertise
Sales - Training, Sales / Sales Management, business start-ups, , Sales / Marketing Strategies , Entrepeneurship education, Entrepeneur, Speaker - Inspirational, Speaker - Leadership, Speaker - food health, Speaker - Success Factors , Speaker - Transformational Self-leadership
An idea worth spreading
A customer is for life, if you build a good sold relationship you can re-sell to that same customer over and over again.
I'm passionate about
My Passion is sales. Sales, Sales, sales...