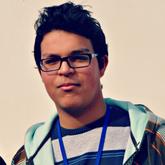 Ahmed Ben Yaghlen
Student, Youth & Science Association of Tunisia
Bio
Tunisian citizen, a Free Software supporter, web developer, Astrogeek and an active member of the youth and Science Association. I did contribute in planning scientific events and I'm excited about social entrepreneurship.
Areas of Expertise
Astronomy, Event Planning & Organizing, Web / App Development, Blogging
I'm passionate about
Astronomy , Maths , Free Software , web development and Physique
Talk to me about
Literally anything - I love to listen.
My TED story
TEDxYouth@MedjezElBeb team member, TEDxLPBT visitor on the first edition et TEDxCarthage visitor on the fourth edition.