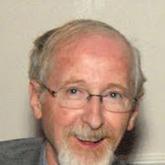 Daniel Bassill
President & CEO, Tutor/Mentor Institute, LLC
Bio
In 36 years leading a volunteer-based tutor/mentor program I helped create three of the most respected tutor/mentor programs in Chicago, as
* Volunteer Director of the Montgomery Ward-Cabrini Green Tutoring Program from 1975-1990. Program grew from 100 to 300 pairs of teens and volunteers over 15 years.
* Executive Director of Cabrini-Green Tutoring Program, Inc. from 1990 till October 1992. Number of youth grew to 440 and the number of volunteers grew to 550.
* Founder and president of Cabrini Connections from 1993-2011. The program started in 1993 with five teens and 7 volunteers and enrolled more than 600 teens and 800 volunteers in the next 18 years
I helped grow the Lawyers Lend A Hand to Youth Program (www.lendahand.org) from a $2k award in 1994 to a $2 million foundation in 2007, as
* I was a non-profit partner and founding member of Executive Committee of the Lend A Hand Program from 1994 to 2001 while it operated as part of the Chicago Bar Foundation
* I was a member of the Executive Board of SunTimes Marovitz Lawyers Lend A Hand to Youth Program from its founding in 2001 through 2008
I created the Tutor/Mentor Connection in 1993 as part of the Cabrini Connections organization's strategic plan, with a goal of helping high-quality tutor/mentor programs reach more youth in all poverty areas of Chicago. Today the T/MC is a resource used by people in Chicago and throughout the world.
With no professional fund raising staff, limited dollars, no board members with connections to City Hall or wealthy families, I raised more than $6 million between 1993 and 2011 to support operations of Cabrini Connections, Tutor/Mentor Connection.
I created Tutor/Mentor Institute, LLC in 2011 to support the continued work of Tutor/Mentor Connection in Chicago and to help similar intermediary organizations grow in other cities of the US and the world.
Awards & media: http://www.tutormentorexchange.net/awards-and-recognition
Areas of Expertise
Capacity Building and Capacity development, Creativty & Innovation , Mapping & Visualization, Network-Building
An idea worth spreading
Leaders should use maps the way Generals use them. Maps can show all poverty areas of an urban area, along with indicators, such as poor schools, crime, health disparities. Data aggregators can add layers of information showing existing social service providers, providing information that can be used by anyone in the region. Example: at http://www.tutormentorprogramlocator.net/InteractiveMap.aspx I show locations of non-school volunteer-based tutor/mentor programs in Chicago, with sort fields for age group served and type of program.
Using this information, anyone (students, business, clergy, etc.) can create marketing strategies that mobilize talent, ideas and resources to help program in specific zip codes, or the entire area, constantly improve based on how they learn from each other and how consistently and flexibly they are supported by volunteers and donors.
See articles related to this idea at http://tutormentor.blogspot.com/search/label/maps
I'm passionate about
Innovating new ways to support non-profits helping kids to careers
Universities
Talk to me about
How business, media and philanthropic leaders are using maps and marketing to build and sustain a more even distribution of needed youth organizations in all poverty areas of any city.
People don't know I'm good at
Network building, idea generation, spatial thinking, mobilizing volunteers to support youth in on-going volunteer-based tutor/mentor programs.
My TED story
After studying history in college I spent 3 years in Army Intelligence. In 1973 when I started an advertising career with Montgomery Ward, I had no idea that I'd spend the next 38 years applying the principles of mass marketing and intelligence gathering to help inner city kids
I had to teach myself advertising and to use computers. When I became a tutor in 1973 I had to figure out what to do each week. Once I became the leader of the tutor program in 1975, I had to figure how to keep over 100 pairs of kids and volunteers involved from year to year. After turning the volunteer program into a non profit in 1990 I had to figure out how to attract and keep involved. I began to learn how to share this experience via the Web, beginning in 1998. For 38 years I've been creating a knowledge-based learning system, based on what I needed to know to do my work. While it supported my own program, it also supports the growth of every other tutor/mentor program in the region.