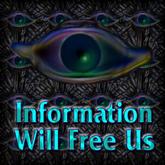 Amaterasu Solar
Awareness Developer, Ethical Planetarian
Bio
When I was young, My father used to come home, excited by His work. He tried to explain how it all functioned and why. On the days when He ran experiments, He was particularly animated, describing the results. But My favorite experiences were when He would explain to Me what His work meant the world I was going to grow up in would look like. I would beg Him, over and over, to tell Me, much as most children want a favorite book read again and again. ---paragraph--- My father graduated from CalTech in electrical engineering and was hired on at one of the foremost aerospace companies and, by the time I was born, was one of the top electrical engineers. His work was in the field of electrogravitics, and the experiments He described were of flying discs, levitating objects, and overunity ("free energy"). The world He described included flying cars, floating cities, and all the energy We could use. ---paragraph--- One night My father came home late from work and told Me We couldn't talk about the flying cars, the floating cities or the free energy anymore because, "They want it secret for now." ---paragraph--- My life studies have given Me a very eclectic education. Though I had a strong interest in science, because I found Myself "mathematically challenged," I studied economics, sociology, psychology, stigmergy, politics, history, writing, art and performance. But I also pursued the sciences in a layman capacity - "A Brief History of Time," and many other science-for-the-layman books kept My interest when I wanted to read. Though this, I studied chaos, emergence, fractals, particle physics, cosmology, and other scientific subjects. ---paragraph--- My studies in economics led Me to conclude that money was merely a representation of meaningful energy expended in an energy-scarce society and that society was a chaos system with an infolded (underlying, hidden) structure based on a small seed set of parameters. ---paragraph--- Being gifted with the ability to synthesize, I realized that a solution to virtually all of Human problems was presenting itself and since that time I have developed and honed ways of imparting the awareness, understanding and motivation to Others.
Areas of Expertise
Synthesis, Thinking and Reasoning, Observation, Econmics, Emergence, Chaos and Complexity, Energy access, Stigmergy, Writing and Editing, Sociology / Psychology
An idea worth spreading
Add abundant energy, and robots to do all necessary work no One wants to do (or not enough People), and We all will be freed to follow Our bliss, with the elimination of the need for money (in any form: barter, trade, work exchange, cash, checks, electronic funds...). This will also eliminate poverty, hunger, homelessness, wage-slavery, oppression, class conflicts, communism, socialism, capitalism, the need to find a career over bliss, and war - amongst many other ills such as waste (products will be made to last, food will be distributed by need - presently supermarkets alone throw out hundreds of thousands of TONS of food a MONTH, theft-prevention packaging, and more), spam, consumerism... The list is very long. Add a small seed set of parameters and society will emerge in its chaotic manifestation in a very positive way. Google "The End of Entropy" for a description that will move Us in a positive direction.
I'm passionate about
Bringing forth the abundance paradigm upon this planet.
Talk to me about
The Ethical Planetarian, eliminating the need for money, electrogravitics, stigmergy, society as a chaos system, the abundance paradigm.
People don't know I'm good at
Synthesis, compiling data.
My TED story
I am here to spread awareness of the world We can create NOW with hidden technology and robotics - as well as a small seed set of parameters for the infolded structure of the chaos that is society. I am hoping to have the opportunity to do a TED Talk...