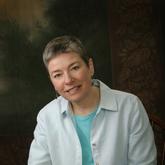 Judy Ringer
Owner, Power & Presence Training
Bio
Judy Ringer is the author of Unlikely Teachers: Finding the Hidden Gifts in Daily Conflict. She provides conflict and communication training throughout the U.S. and Canada with unique workshops based on mind/body principles from the martial art aikido, in which she holds a black belt. Employing best practice communication models, Judy brings to life key concepts such as self-management under pressure and appreciation of other viewpoints. Her programs are interactive, experiential and energetic.
Clients include the National Institutes of Health, BAE Systems, Sony Corporation, Honda of America Manufacturing, Frito-Lay, Bose Corporation, TDBanknorth, Maine Medical Center, Maine General Health, The American Red Cross, The National Education Association, and the States of New Hampshire and Vermont.
A presenter at the 18th Annual Pegasus Conference in Boston, MA, Judy has written numerous articles on the relevance and application of the aikido metaphor to conflict and communication, including articles for The Systems Thinker and Aikido Today Magazine. She is the author of two newsletters, including the award-winning Ki Moments.
Judy is founder and chief instructor of Portsmouth Aikido and sole owner of Power & Presence Training, in Portsmouth, NH.
Areas of Expertise
conflict transformation, Communication Skills, Aikido
Universities
Talk to me about
Aikido, conflict transformation, turning difficult conversations into purposeful conversations, and how we create our environment and our life moment to moment.
People don't know I'm good at
singing Bach cantatas in my chamber music group, Mostly Baroque.