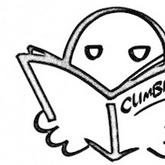 adebo ifesanya
Electric and Electronics Engineer, Electrical Engineering
Bio
A global citizen, founded We'R'NextGeneration Inc. a BeyondCharity organization, inspired by his childhood experiences, empowering kids for healthy society.
Languages
Areas of Expertise
technology - High Tech, Electromagnetic engineering, DJ Entertainment, Photograhy, Innovation
An idea worth spreading
Global Kids are infinite resource of our NextGeneration. Kids self-identity (their dreams, passions, entrepreneurship minds) are to be nurtured, protected and empowered. Kids are potential innovators, creators rather than dependent employees.
I'm passionate about
creating new possiblities
Talk to me about
effect the abundance of electricity in Africa; empower children with intergrity, responsibility and self-identity; every & any individual as essential part of human community