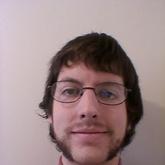 Andrew Petts
Promotions Manager, Within the Woods
Bio
What to say about myself? Well, for starters, I hate describing myself. I'm a mid 20's straight white guy, and although I'm living well below the poverty line right now, I'm pretty comfortable. I have a nearly unquenchable thirst for knowledge, so I'm always trying to learn new things on any topic I stumble across. I love the outdoors, I'd rather be camping in the woods than anywhere else.
Languages
Areas of Expertise
Physics, Environmental Science, Science - cosmology, Science - Mathematics
An idea worth spreading
That we are all star dust. I know that it's overused in cosmology circles, but I think we could all use a little humbling every once in a while. You are one human among billions. You live on one planet, in one star system among billions. If there are other civilizations, each one of them has their own beliefs about the universe that are just as correct as any of our beliefs. You are not unique, and everything you know is likely to be wrong. Don't take that information and despair though, take that information and strive to make what you can with it. The thought of being wrong about everything is a blessing not a curse. Once you accept the impossibility of what you believe, the possibilities of the rest of the universe begin.
I'm passionate about
Space, more than anything. I love physics, cosmology, and staring up into the stars and contemplating the universe. It's so mind boggilingly existant.
Universities
Talk to me about
Anything you want! I'm terribly passionate about space, but I love to learn about anything and everything. Talk about music, space, math, colours, the brain, water, nature, or carpets. Anything!
People don't know I'm good at
Math and astronomy! It is what I'm passionate about now, but for most of my life I was an environmental science kid. And that had next to no math, and I ended up looking at the ground instead of a sky