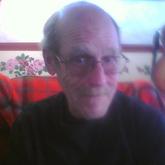 Gary Weisgerber
Marketing Director for NPO Community Theatre, Blue Slipper Theatre
Bio
36 years of radio broadcasting, ad agencies with occasional stints in food service and retail between media gigs. Currently volunteering with a local community theatre while recovering from stage IV neck cancer treatment (chemo, radiation, surgery) and working at building a "Living History Theatre" focusing on the history of The Great Northwest.
Areas of Expertise
Advertising (Creative), playwriting/theatrical production, Music, Radio broadcasting and production
An idea worth spreading
The need of the many outweighs the greed of the few.
I'm passionate about
Inspiring hearts and minds through the arts. I believe the only way positive change happens is for people to seriously desire to change their priorities for the betterment of all.
Talk to me about
Ways to inspire positive, creative attitudes and foster a desire in people to learn and grow. Ways to inspire folks to rise above the lowest common denominator and evolve.
People don't know I'm good at
Darning socks. Creating decent meals out of funky leftovers. Using old junk in new ways.