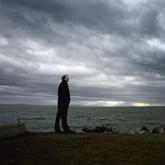 Cameron Sinclair
Eternal Optimist, Architecture for Humanity
Bio
Cameron Sinclair is the Executive Director and Eternal Optimist at Architecture for Humanity, a charitable organization which develops architecture and design solutions to humanitarian crises, and provides pro-bono design services to communities in need.
Sinclair trained as an architect at the University of Westminster and University College London. It was there he developed an interest in social, cultural and humanitarian design. His postgraduate thesis focused on providing shelter to New York's homeless through sustainable, transitional housing.
In 1999, he and Kate Stohr founded Architecture for Humanity. The organization has worked in twenty six countries on projects ranging from school, health clinics, affordable housing and long term sustainable reconstruction. Work has also included rebuilding after Hurricane Katrina and the 2004 South Asia Tsunami.
In 2006, Sinclair and Stohr published a compendium on socially conscious design, titled "Design Like You Give A Damn: Architectural Responses to Humanitarian Crises"
Sinclair is a regular lecturer as schools of Architecture across the globe. He has also spoken on sustainable development and post disaster reconstruction at a number of international conferences and forums as well a contributed to a number of exhibitions dealing with social justice and design.
In 2004 Fortune Magazine named Cameron Sinclair was named as one of the Aspen Seven, seven people changing the world for the better. He was the recipient of the 2006 TED prize and the 2008 National Design Award. Recently he was selected as a Young Global Leader by the World Economic Forum. Along with co-founder Kate Stohr, was awarded the Wired Magazine 2006 Rave Award for Architecture for their work in responding to housing needs following Hurricane Katrina.
As a result of the 2006 TED Prize he and Stohr launched the Open Architecture Network, the worlds' first open source community dedicated to improving living conditions through innovative and sustainable design.
He is currently working on a project to reinvent and green primary and secondary educational facilities and on a mechanism for creating land tenure through renewable energy credits.
TED Conferences
TEDGlobal 2009, TED2009, TED2007, TED2006
Areas of Expertise
Architecture, development, Design, Affordable Housing, Social Entrepreneurship, open source design
An idea worth spreading
Rebuilding Haiti - http://www.huffingtonpost.com/cameron-sinclair/haiti-quake-a-plan-for-re_b_426413.html
Solar Settlements. Turning informal settlements into renewable energy farms by creating cooperatives in return for land tenure and utilities
Ethical labels for buildings. I don't want to know just what built it, but who and how.
I'm passionate about
Redesigning and improving classrooms and schools around the world. Open source architecture. Ethics in architecture and construction industry.
Universities
Talk to me about
Rebuilding Haiti, Ethical Footprints, The 1/4M Cattle Club
People don't know I'm good at
booking multi-leg flights. Once helped ran a comedy club to pay for college. Played blind flank in rugby.
My TED story
let's do a pre-TED story.
I was sitting on the shores of eastern Sri Lanka talking to families about rebuilding after the Tsunami. My cellphone went off, an international number. I pressed ignore. It went off again. I turned it off and threw it in my bag.
By the time I got through Hong Kong airport I realized I forgot to turn the phone back on. While waiting in the departure lounge I started going through my messages until I stumbled across one from an Englishman informing me I'd won the TED prize.
A week later I was in NY meeting my other '06 compatriots. The rest is history.