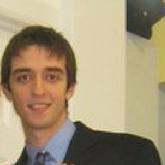 Steven Nikolidakis
Student, The Cooper Union For The Advancement of Science and Art
Bio
Steven is a senior Civil Engineer at The Cooper Union. He has recently become interested in Biomedical Engineering after enrolling in several courses related to the field at The Cooper Union. Steven will be applying to Graduate Programs in the NYC area for a Master's degree in Biomedical Engineering once he graduates from The Cooper Union.
Steven has been a member of The Cooper Union Men's Basketball Team for all four years he has attended the school. He is also a member of a Cretan Folk Dance group in Astoria, New York, with which he has traveled to national competitions all over the country. Steven also enjoys fishing, track and field, and traveling the world.
Areas of Expertise
Civil Engineering, Biomedical Engineering, Greek language
I'm passionate about
Basketball, Research, Medicine, Travel, Languages
Talk to me about
Cretan Folk Dancing, Basketball, Civil Engineering, Traveling in Europe
People don't know I'm good at
Scrabble, Track and Field, Folk Dancing
My TED story
Although I have watched a few TED talks in the past, I did not become engaged in the TED community until I enrolled in the Bioelectricity course at The Cooper Union. The professor of the course is a TED fellow, and has exposed the class to the world of TED in order to enhance our experience in the classroom.